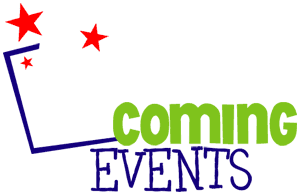 District 39 Virtual Gratitude Dinner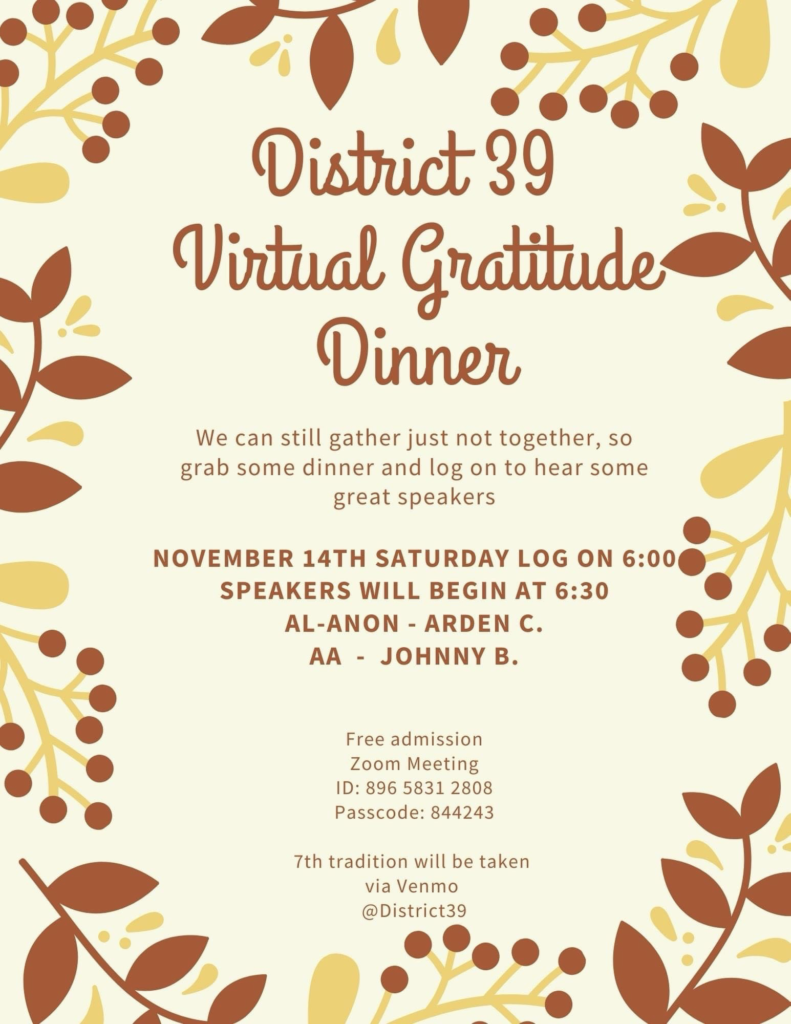 Come join the fun and hear some great speakers.
---
General notice:
Most meetings/events are postponed due to COVID-19. Please check first.
Due to increased concern and confirmed local cases of COVID-19 and congregation closures, we are learning that some AA meetings are no longer able to occur in person. If you know of a location that has been closed due to COVID-19, please let your let your local intergroup or service office know. If you are not serviced by an intergroup or service office, please email webmaster@area72aa.org.
The General Service Office has released a statement about COVID-19. The link to the statement is below:
Update on COVID-19 (Coronavirus) from GSO
Below are links to online meetings, both local and worldwide.
---
---
This form is for groups that are currently listed as "Location Temporary Closed" or "Online Meeting" and is now or soon will be restarting in-person meetings.
---
Upcoming Events
Treatment Committee Quarterly – October 2020October 10 @ 10:00 am
Accessibility Committee Quarterly – October 2020October 17 @ 9:30 am – 12:00 pm
Young People's Quarterly – October 2020October 24 @ 10:00 am – 4:00 pm
---
Additional planned upcoming events can be found at.